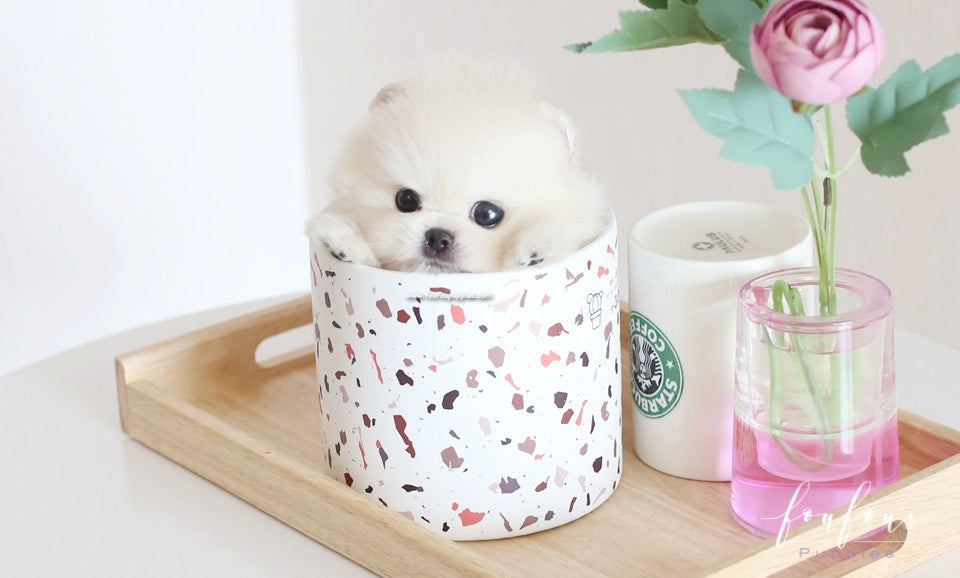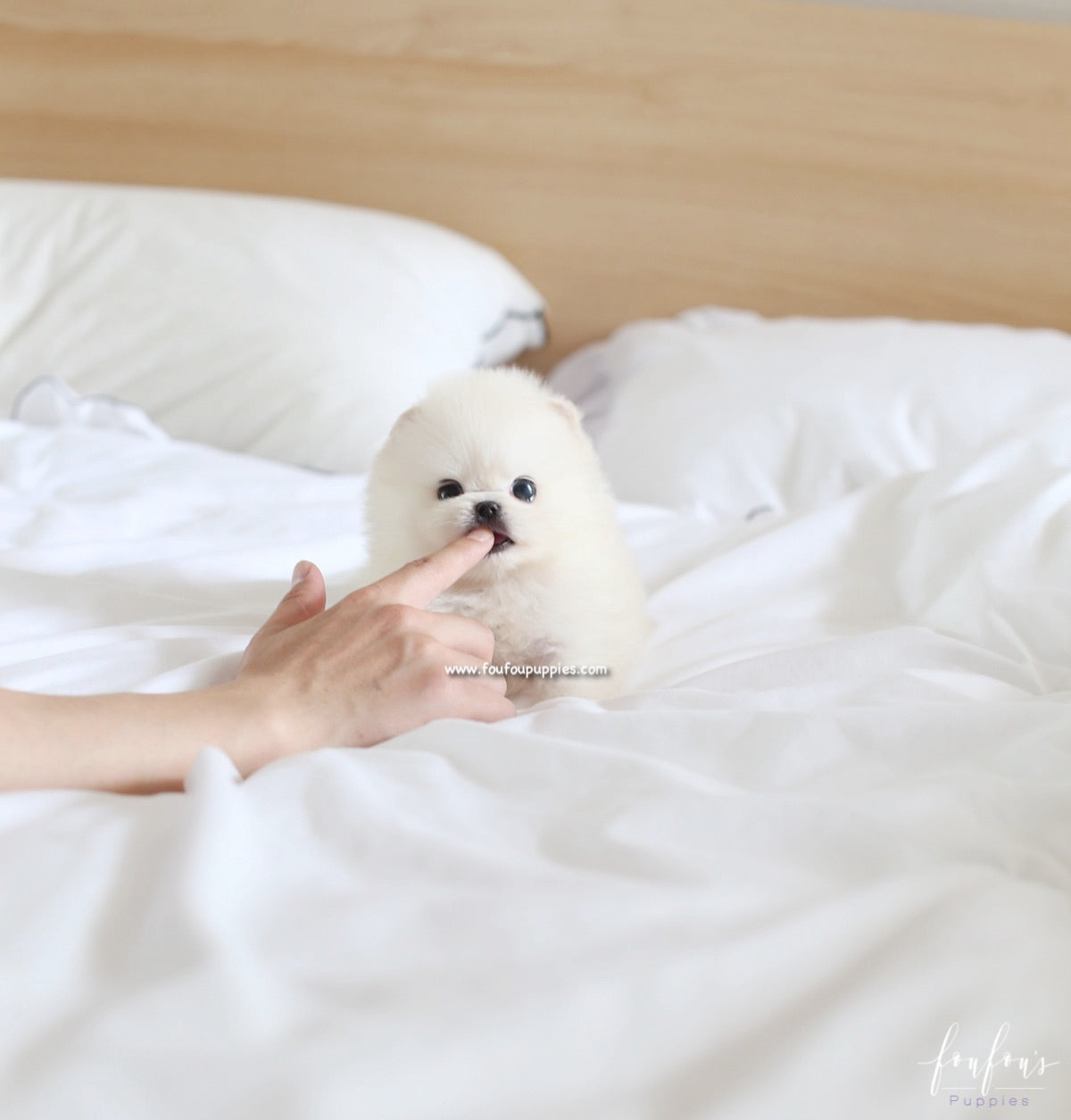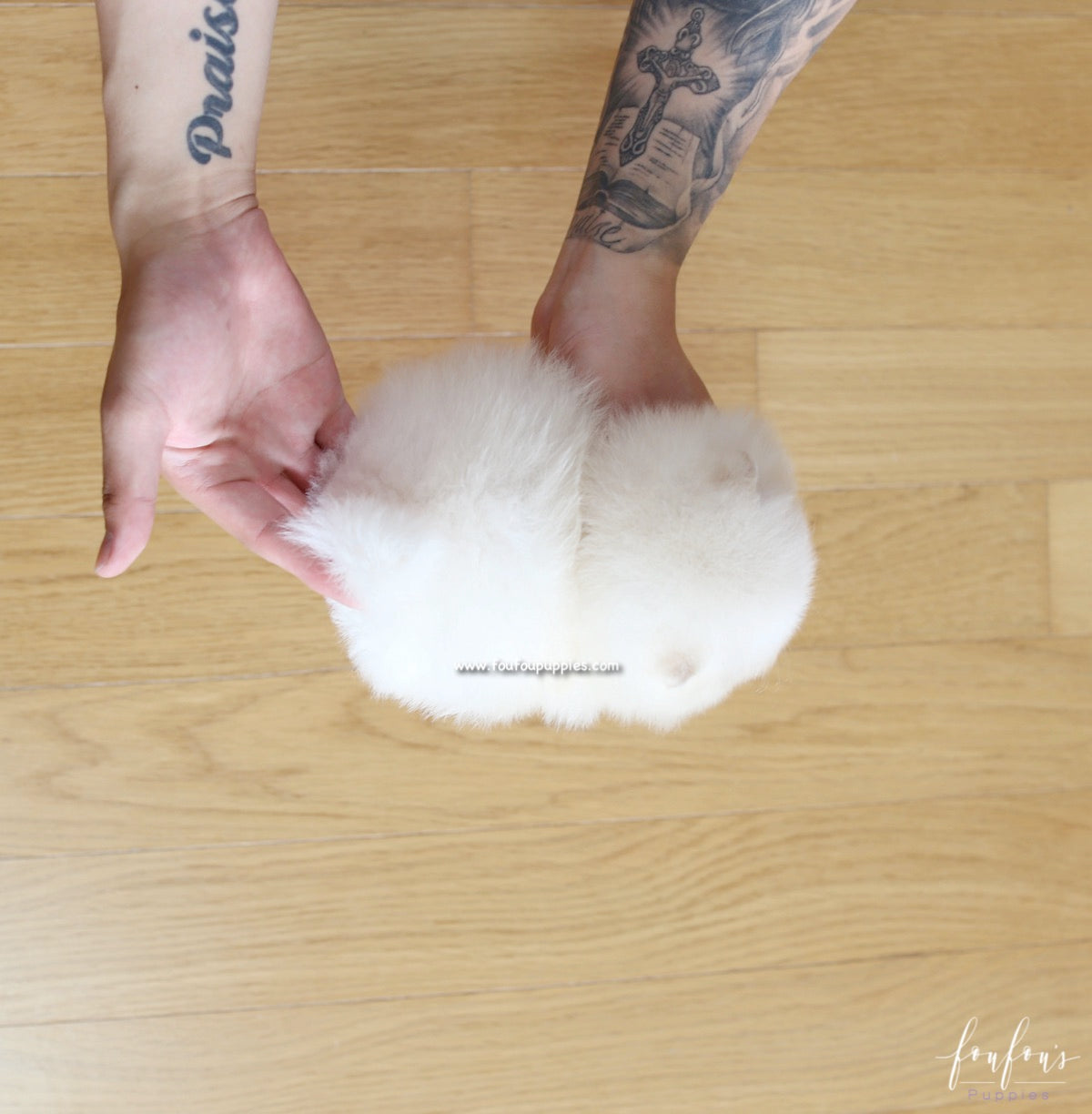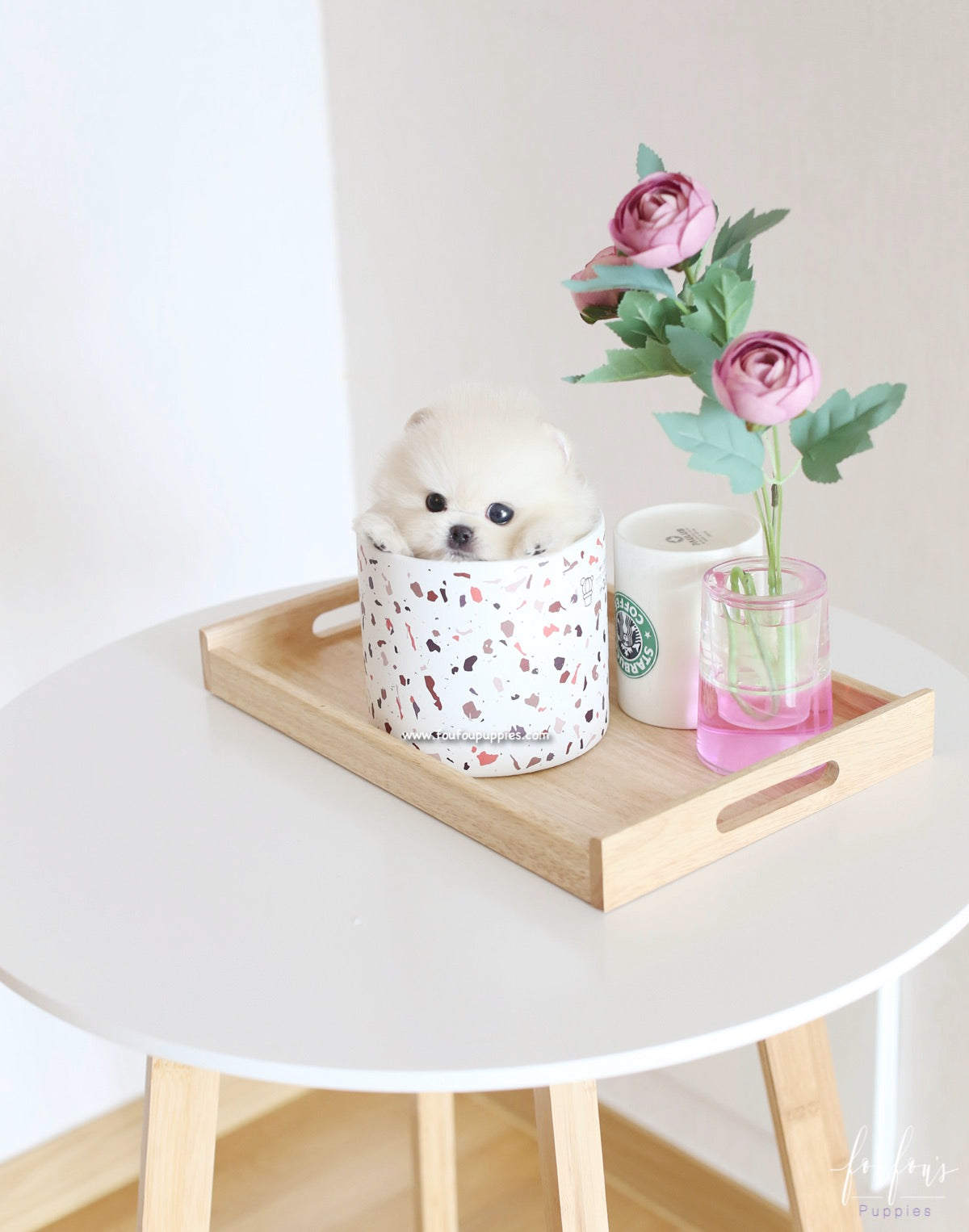 $5,900.00 USD
Regular price
$6,900.00 USD
Ready to adopt? Please contact us before using Paypal
Ask for a video call to see a puppy in real time!
Text / Call / Whatsapp: +1514-795-3687
Inquiries Text or call via WhatsApp: +1514-795-3687
Call us toll-free from the US or Canada: 1833-368-3686
Name: Ken
Breed: Pomeranian 
Sex: Male
Age: 12 weeks
Color: White
Shots: Vanguard Plus 5CV/L

Transportation cost by Pet Cargo is on us for the following mentioned airports: LAX, MIA, JFK, ORD, SFO, SEA, ATL, YYZ, and YVR. Visit the Shipping Services Page of our website for further information or different shipping options. We deliver worldwide by nanny.
Foufoupuppies.com only uploads the puppy we have available. We do not use photoshop to visually alter the appearance of the puppy. We are also against using a stock photo to give a wrong impression of the actual puppy you will receive. *We do not provide a refund of "any" paid amount for a puppy or exchange of a puppy for another puppy. As a result, you are encouraged to be sure of your selection from our numerous available puppies.*Deposit is Non-Refundable. Please be sure of the commitment to adding your pet companion to your household before placing a deposit. *Deposit is good for (7) calendar days when placing a Special Order. When the (7) calendar days have passed after we have located your requested puppy, the puppy is no longer reserved, if not paid in full. Please speak to one of our representatives for more details and we'll be glad to assist you. There is a high demand for these tinies, and if your preferred puppy is sold, we would be thrilled to find you a similar puppy. Similarities: quality, breed, gender, size, and color. Please see our Special Order section for more details.
Have Questions? Click Here to Get in Touch!
Ken - Pomeranian M.
$5,900.00 USD
Regular price
$6,900.00 USD