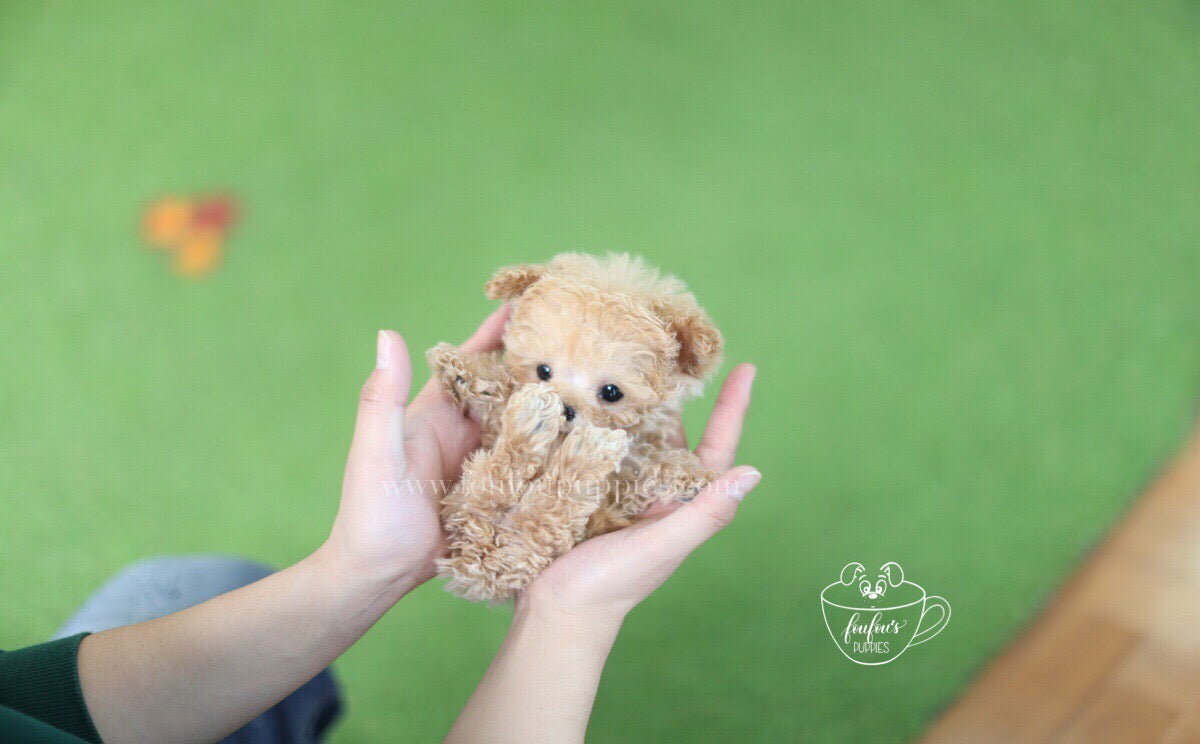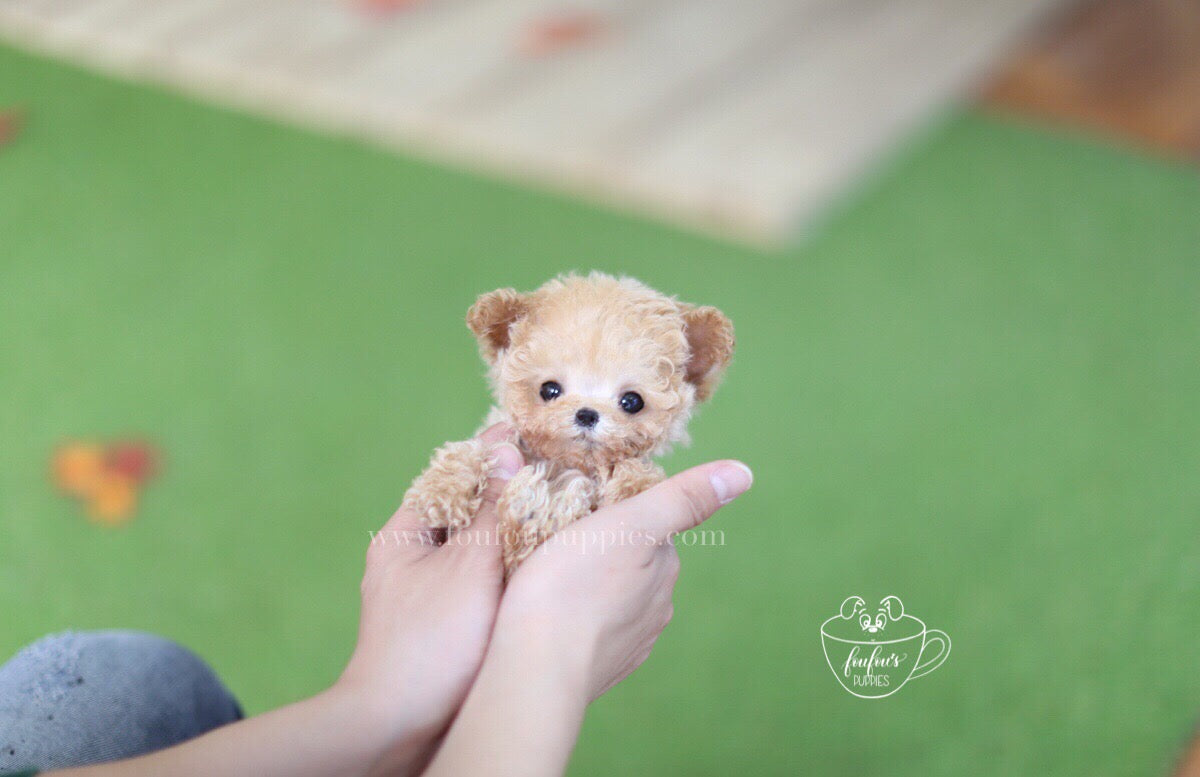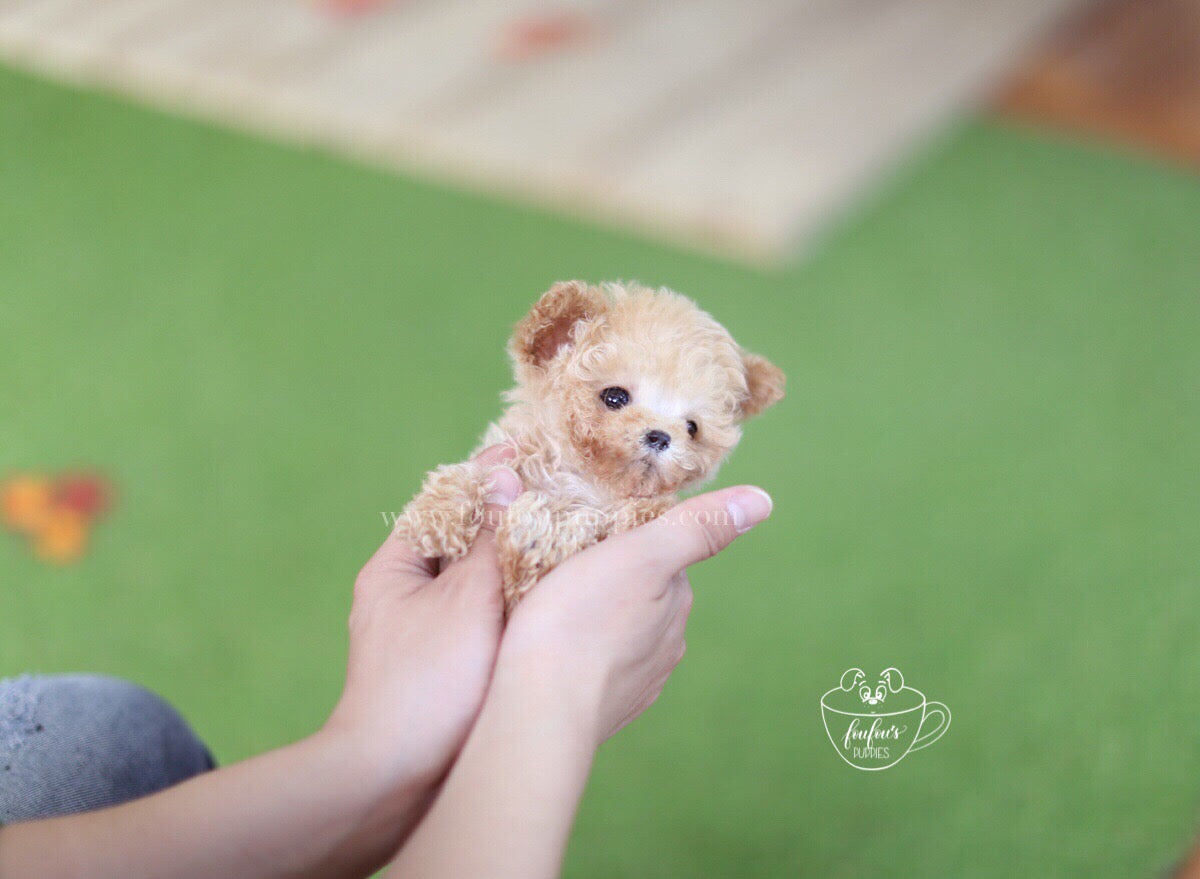 Ready to adopt? Please contact us before using Paypal
Ask for a video call to see a puppy in real time!
Text / Call / Whatsapp: +1514-795-3687
Sold
Name: Brad
Breed: Poodle
Sex: Male
Age: 3 Months
Color: Cream
Shots: Vanguard Plus 5CV/L
Bloodline: International Certified 4/14
Foufoupuppies.com only uploads the puppy we have on hand. We do NOT use photoshop to visually alter the appearance of the puppy. We are also against using a stock photo to give wrong impression of the actual puppy you will receive
*Deposit is Non Refundable. Please be sure of adding the puppy as a family member before you put a deposit and make the commitment.
*Deposit is good for 2 weeks to reserve the initial puppy. After 2 weeks, the puppy is no longer reserved, if not paid in full. (Please speak to our representative fore more details.)
*Even with full price purchase , $1,000 from the purchase price is considered as a deposit and is not refundable.
Please Note: There is a high demand on these tinies, and if your preferred puppy is sold, we would be thrilled to find you a similar one in (quality, breed, gender, size and colour) Please see our Special Order section for more details.